Other Courses and Events
Not-for-profit Wrtiting Workout
Dates: January 8th to 10th 2021
Venue: Marle Hall Outdoor Education CentreLL31 9AJ, Llandudno Junction
Tutor: Paul Dodgson
Price: £260 (this price will drop if enough people book onto the course)

More information coming soon.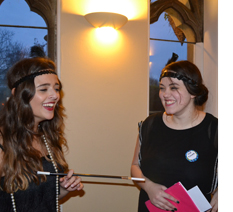 WRITING COURSE JANUARY 2021
Venue: Marle Hall Outdoor Education centre
Further details coming soon

TUTOR
Paul Dodgson is a writer, radio producer, teacher and musician who has written and produced extensively for the BBC. He has a particular interest in teaching techniques of memoir writing. Three of his sixteen BBC plays have told stories about events in his life including 'On the Road Not Taken' in which he talks about his love of music and how he eventually discovered the courage to live a childhood dream of going on the road as a musician. More recently he has developed this story into a book which is soon to be released by publishers Unbound. Paul has taught creative writing around the world, been a writer-in-residence at Exeter University and is a Hawthorne Fellow.