Welcome to ER Outdoors
ER Outdoors is run by Eluned (Lun) Roberts and offers training and support for outdoor practitioners and teachers
Courses
We run a variety of courses designed to help practitioners hone their professional skills. Topics covered include Facilitating Experiential Learning in the Outdoors, Reflective practice and Fostering a Connection with the Planet.

We also run courses for teachers aimed at building participants' confidence in 'Taking the Classroom Outdoors'. They are designed around the 'Environmental Outdoor Learning Cards'. All these courses are experiential in nature with plenty of opportunities to try out new techniques, play around with ideas and test theories against practical teaching and learning situations. Teachers courses are bespoke courses run for schools or other organisations.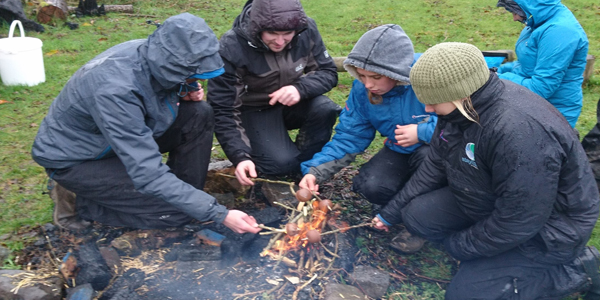 Fieldwork Support
We also offer advice and support for teachers running Geography fieldwork courses in North Wales. We can tell you which accommodation options offer classroom facilities, where you can find an esker, who to contact for permission to visit particular sites or answer any other niggling little questions that make fieldwork trips so hard to organise from a distance. We can also help if you need an extra member of staff with the right qualifications for leading groups in the mountains and we can even design and deliver the whole trip for you if you prefer.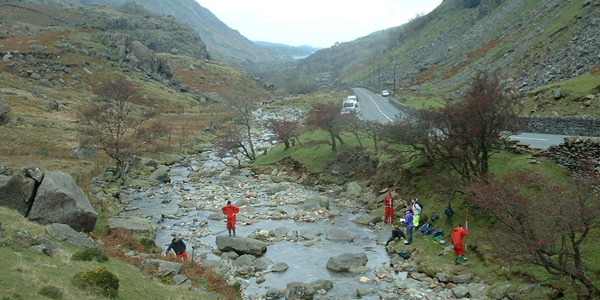 Follow us on:
Comments from course participants
'It was a brilliant course. I'm looking forward to putting the things I've learnt into practice' James (March 2017)

'The course… allowed instructors of all levels to experiment with techniques in a safe environment.' Bettina, D of E Leader

'The group have a cohesiveness which wasn't there before the trip... and they're more enthusiastic about their subject too.' Mark, Geography Teacher

'Lun has a real talent for getting alongside each individual, helping them to identify and work towards their own learning objectives.' Heather, Management Training Consultant